Kingston Bakery Brooklyn - Shop Local & Save With Dashible - Shop Your City
No Active Deals Available Today.
Get A Patty Free
Make Any Purchase & Get A Hand Made Delicious Patty Free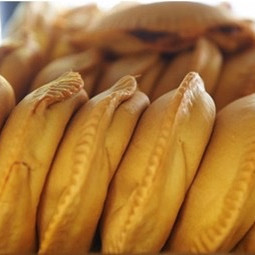 Their $3 beef patty is quite possibly the best $3 you could possibly spent in Clinton hill BK. Great food, family vibe. 100% worth a try..

I think this was the fastest I've written a review after finishing a meal. It's very good. The beef patty is actually spicy and the servings of the sm...
Jonathan R.
Reviewed on yelp

The best caribbean I've had in so long. Amazing deep flavor in the jerk spice: smoky, sweet and so deliciously hot. Every part of the chicken was SO...
Kingston Bakery Brooklyn - About the Business
Long-time, Family Run Jamaican Bakery With Authentic 50 Year Old Patty, Bread, And Cooked Food Recipes From The Heart Of The Jamaican Countryside!