Soco - Shop Local & Save With Dashible - Shop Your City
No Active Deals Available Today.
Get Gumbo for $13
Creole Shrimp, Pork Andouille, Seasonal Veggies, Spicy Seafood Broth For $13. Originally $15 (14% Off)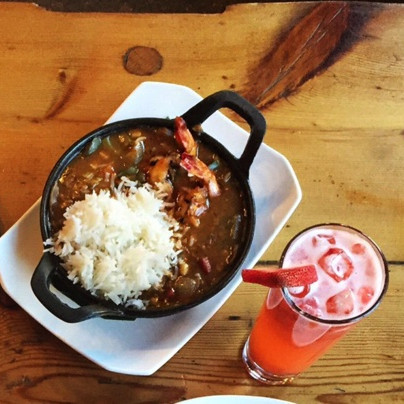 expired
Hurry! 50 Left
15

If you're in the mood for some southern comfort food, this is the place to go. The food is cooked really well and all the dishes are very flavorful....
Giselle B.
Reviewed on yelp

Soco is my "everything" spot: it's perfect for date night, brunch, gathering with the girls, gathering with friends, grabbing drinks- literally everyt...

I love Soco! The food is always good! My husband and I wanted brunch so we headed over to Soco. We check in on Yelp so we got a free order of cornbrea...
Soco - About the Business
SoCo Is Equal Parts Restaurant And Cocktail Bar. The Designer Andres Aladin, Describes The Restaurant As "the Brooklyn Bridge Turned Into A Restaurant.