Debutea - Shop Local & Save With Dashible - Shop Your City
No Active Deals Available Today.
Get Bobo Milk Tea for $5.75
Brown Sugar Boba+ Manuka Honey Lactose-Free Milk+Premium Black Tea Enjoy The Chewy & Healthy Boba!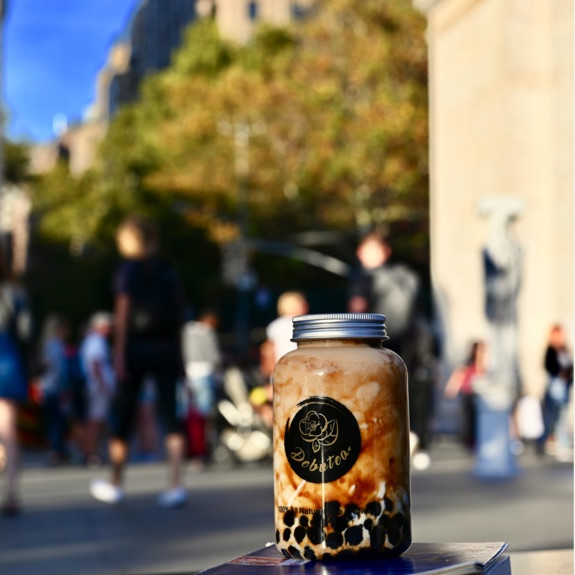 Farrah B.
Reviewed on yelp

I was walking up through the neighbourhood to my bus when I spotted this place. They had the cutest drink pictures in the window so I went inside to c...
Jonathan P.
Reviewed on yelp

My new favorite spot for drinks! I love how they have an array of items on the menu. I have tried most of the drinks on the menu, and nothing has....

I've been to the Debutea location near Wash Sq Park which I remembered to be pretty small and crowded. This place is sooo cute! There's a corner selli...
Debutea - About the Business
Our Goal Is To Share With Customers The Brand Of Tea That Is High Quality, Differentiated With Innovation But Respect To The Heritage, And Communicates The Sense Of Community While Serving Our Debutea Family.